Robotics powered pharmacy on wheels. You place an order from anywhere and it delivers free to your doorstep. No more waiting in line for an hour at the pharmacy. Beats traditional pharmacies by delivering core value of drugs faster and cheaper, while cutting down costs of labor (robotics powered filling means less pharmacist cost,) and rent (no need to maintain storefronts and retail space.)
Deal
2018: https://www.seedinvest.com/nowrx/series.a
09/03/21 UPDATE: https://www.seedinvest.com/nowrx/series.c
Minimum: $200 Crowd Note, Preferred Equity, Aug 2018
Decision
Yes.
Check

Pass

/

Fail

1. A syndicate lead who has been investing for at least five years and has at least one notable, unicorn investment

Fail

: Barry Karlin (CRC Health), Michael Pellini?

2. A startup that is based in Silicon Valley

Pass

: Mountain View, CA

3. A start that has at least two founders (with two, you have a backup in case one quits)

Pass

4. A startup that has a product or service that is already in the market (you're not qualified to invest in startups that haven't released their products—and frankly you don't need to take this risk.)

Pass

5. A startup that has either (a) six months of continuous user growth or (b) six months of revenue.

Pass

: Increase of 273.5% from 2016 to 2017

6. A startup that has notable investors.

Fail

: Not really, can't tell who else big has invested.

7. A startup that, post-funding, will have eighteen months of cash remaining, commonly referred to as runway (ask the founder and syndicate lead how many months of runway they will have post-funding)

Pass

: Way more than 18 months, at a burn of $42k/month for first half of 2017, and 7MM raised, even at $100k/month burn that's 70 months of funding.
Why investing?
Have seen Capsule in MTA subways

Interesting technology play that goes deeper on the value chain

Experienced founders

Tech augmented boring business — solid CAC, LTV, margins, etc.

This delivery model seems inevitable—the question will be whether distribution disruptors defeat the original firms or the firms figure out distribution.
What the risks are
Automation technology is a distraction (a la Uber's self driving cars) and doesn't deliver value that matters while sinking capital and focus (Google Home?)

Speed of expansion makes this a winner take all market (though this seems unlikely—no cost to multihoming, besides regular prescription ordering…)

Amazon especially, or Walmart, coming in with a distribution network as well.

Team doesn't scale and stays the two co-founders centric

Regulation in other states, lofty valuation
What has to go right for the startup to return money on investment
Technology risk goes to zero—all major systems are automated and easy to deploy, service, and maintain in top twenty metro areas.

Customer service ends up being delightful.

Major VC firm throws weight behind company (CRV, Menlo, KPCB, etc.) and shop it around to major companies like Walmart, Amazon, etc.

Using technology and labor reducing practices actually allows not only for better service, but further pressure and occasional pricing wars against entrenched pharmacies.

Big competitors focus energy on bigger goals and acquire NowRx as part of a coherent health play.
Updates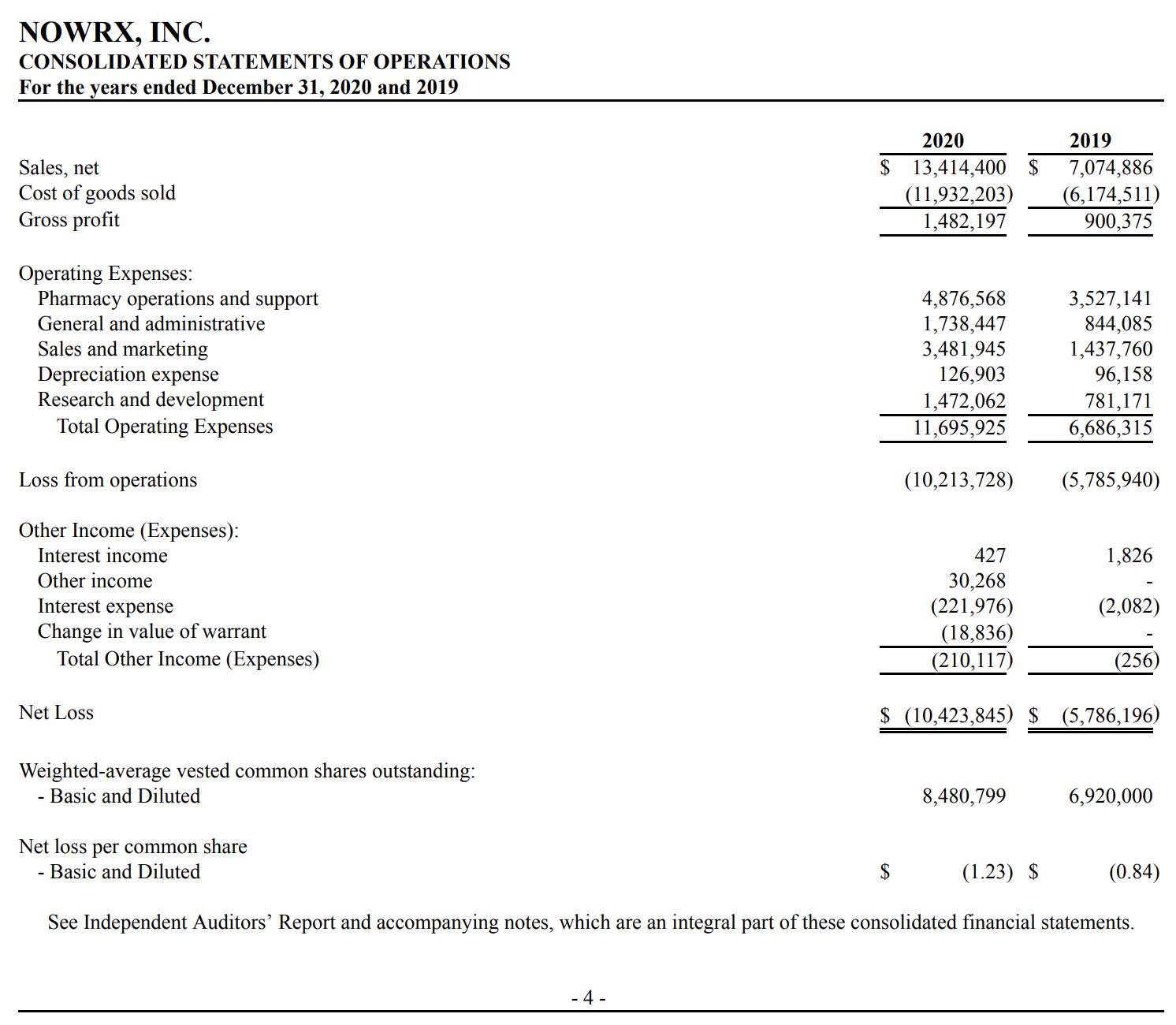 08/30/21: NowRx is now back raising at a $275m valuation, a share price at of $10.85. I invested twice, previously at $2/share (Nov 2018), and $3.44/share (Jan 2020).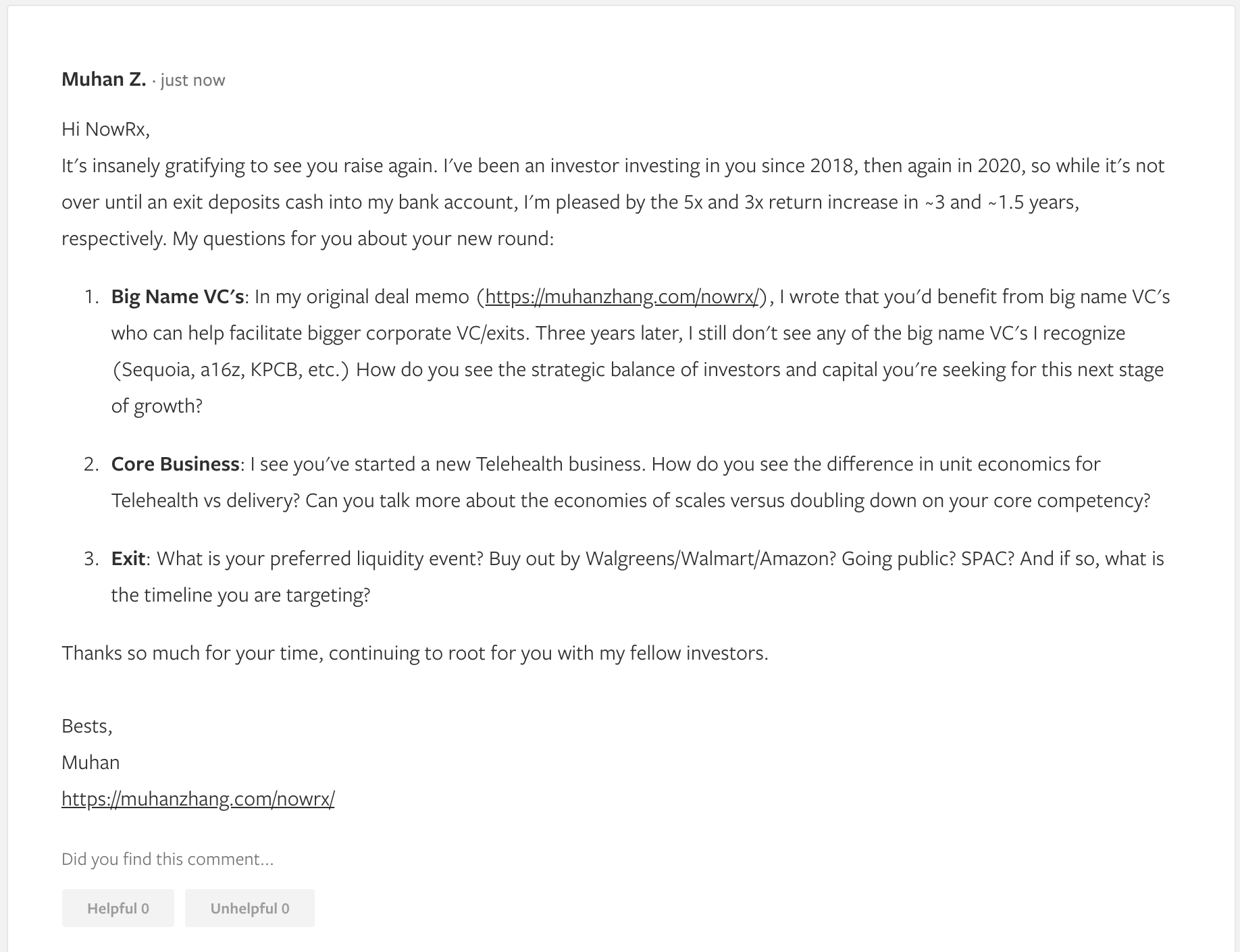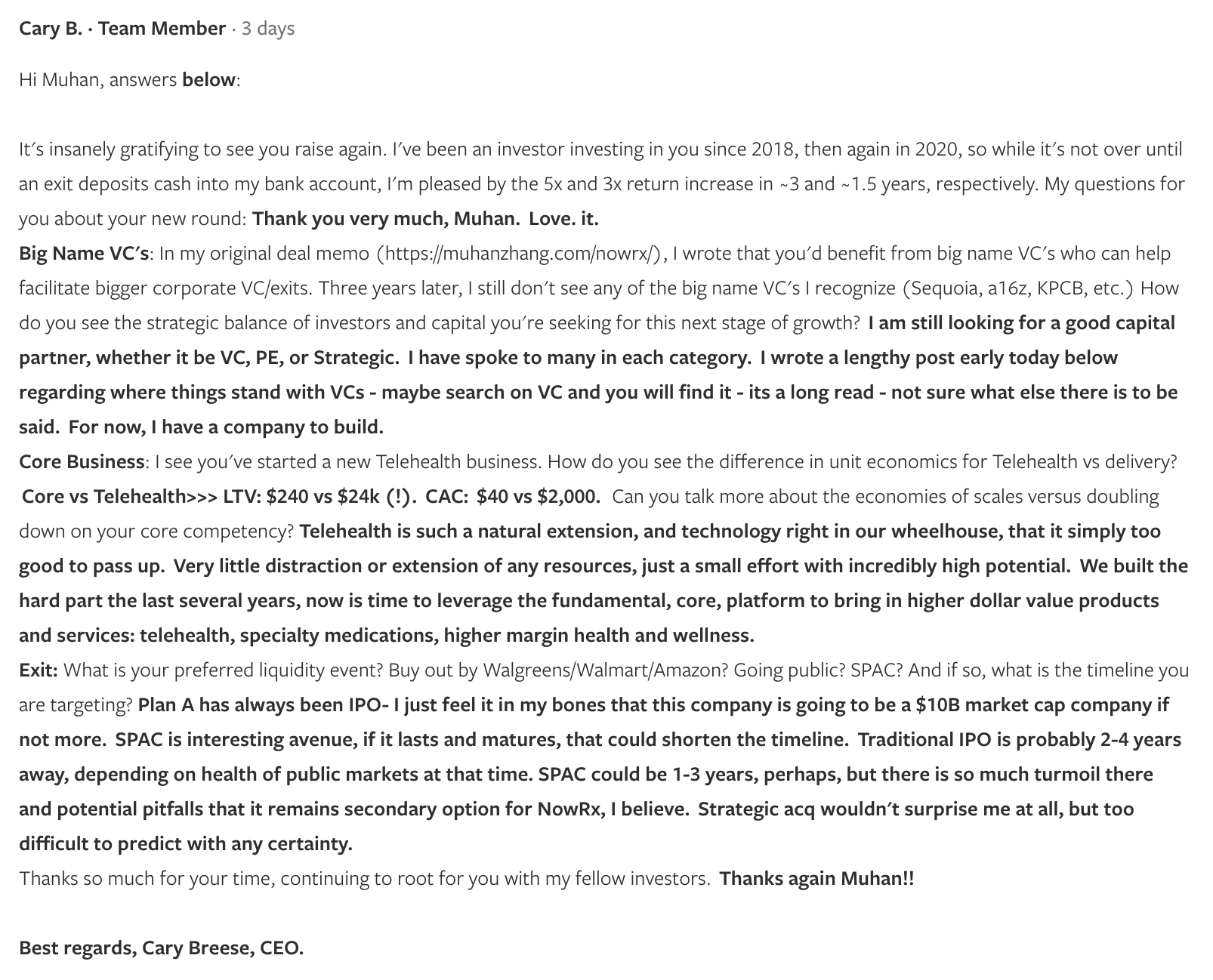 The VC piece that Cary alluded to: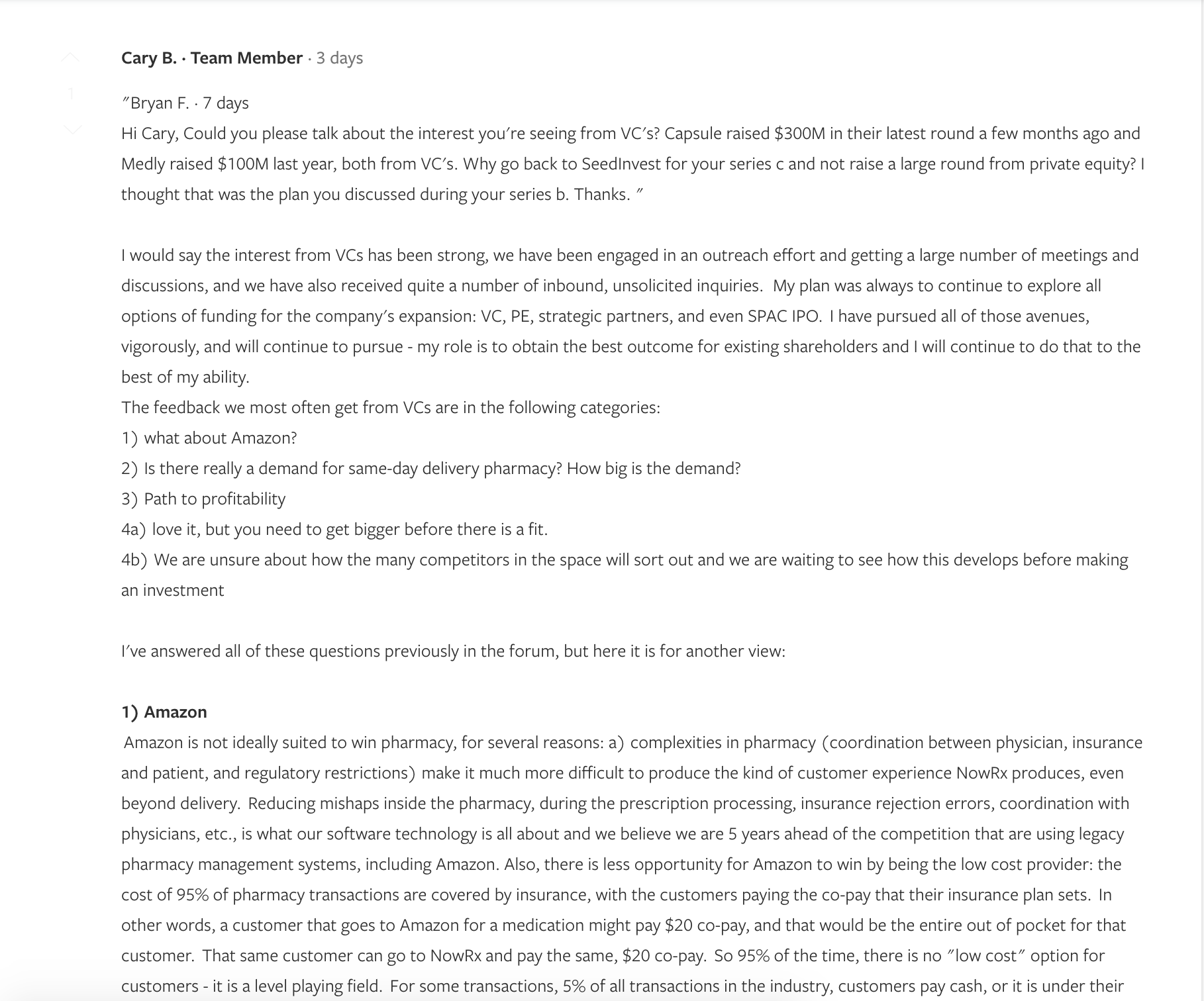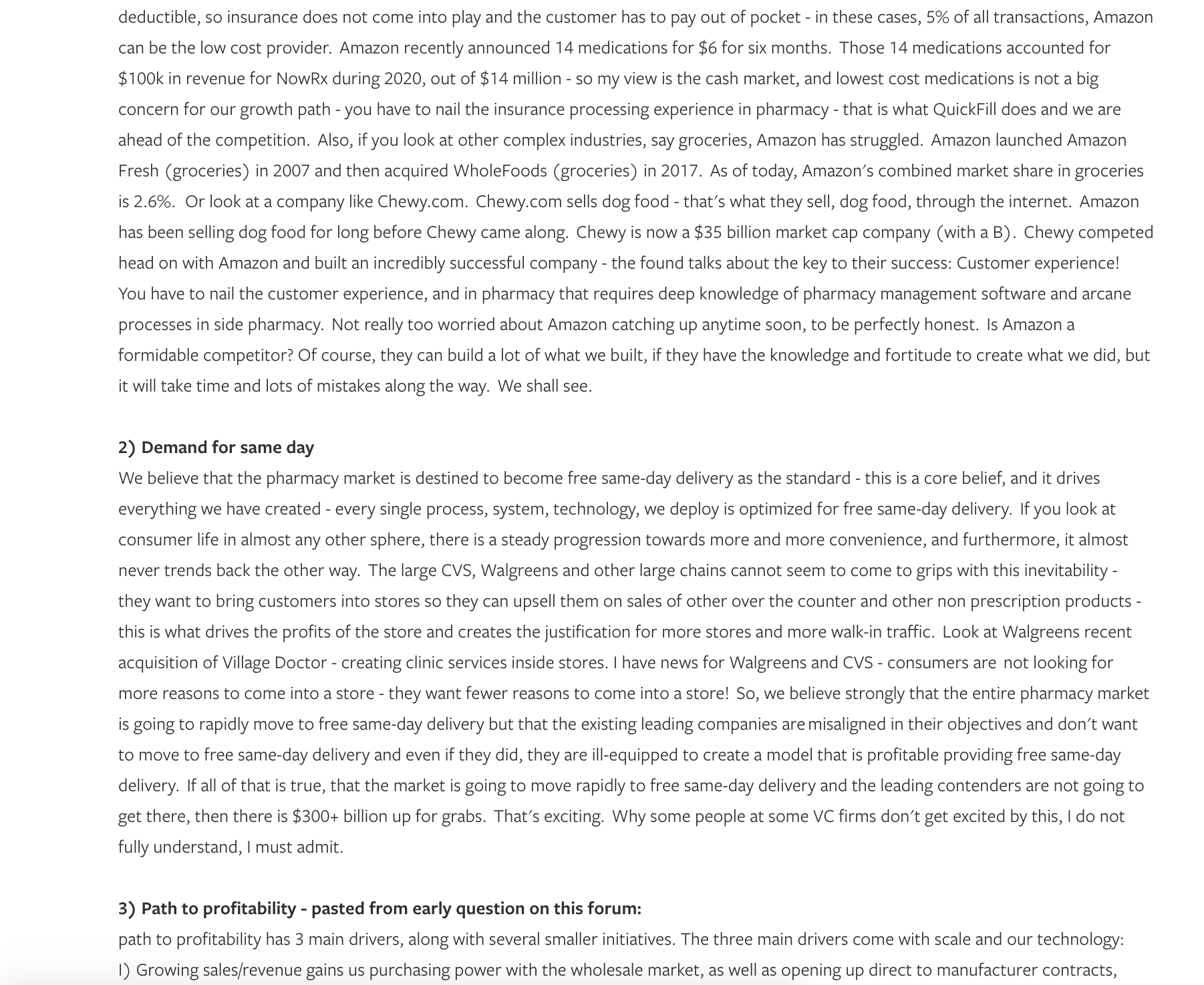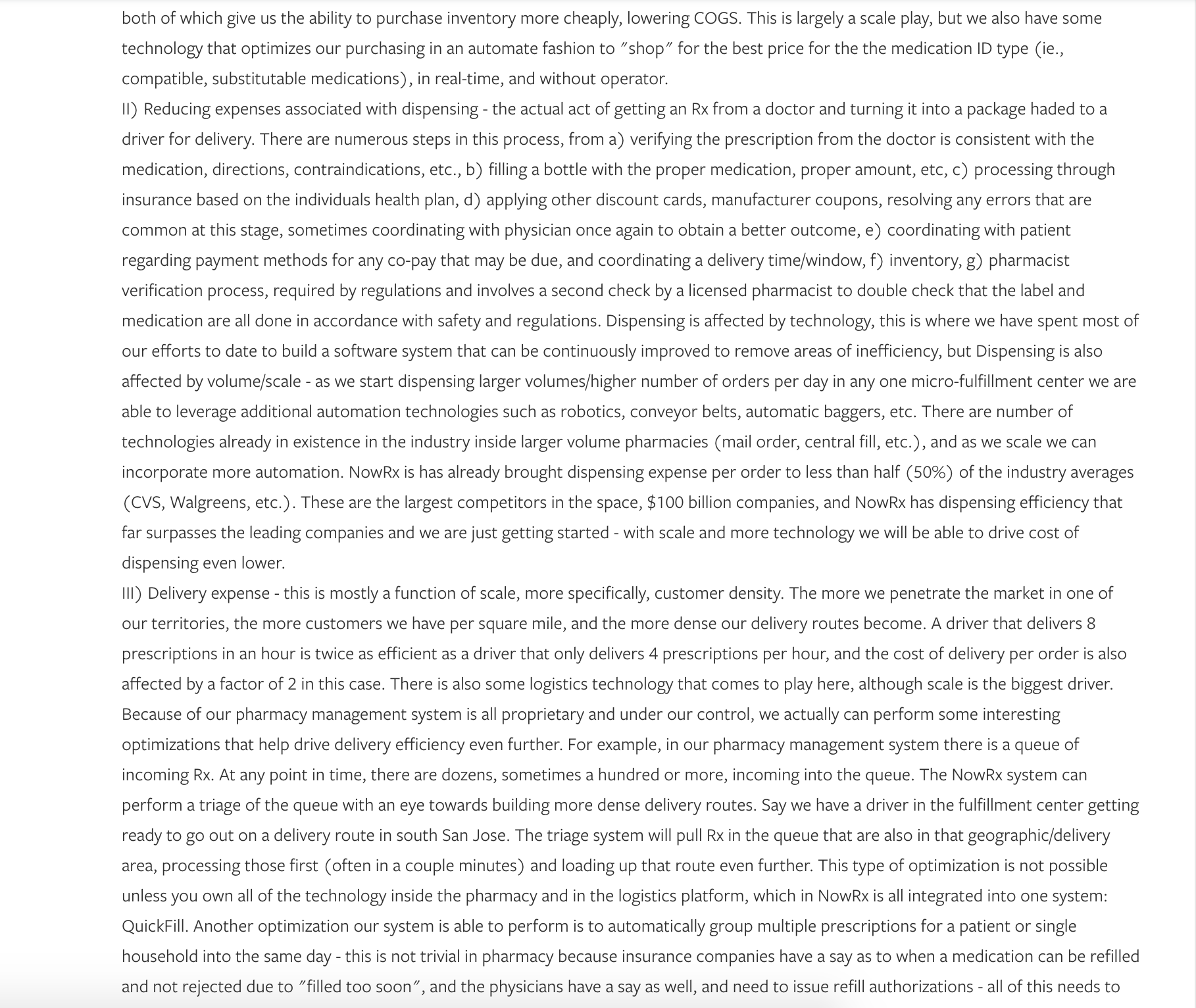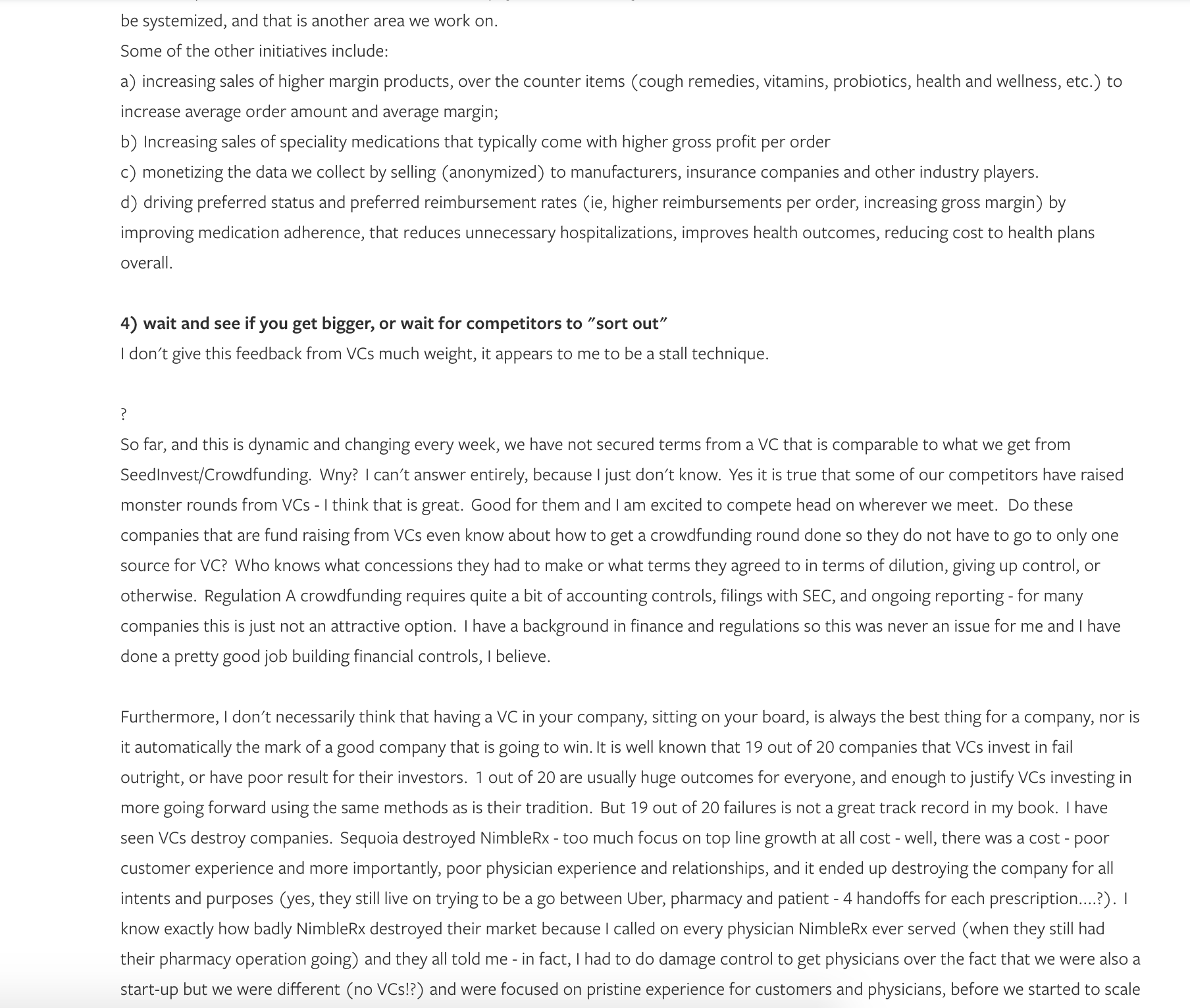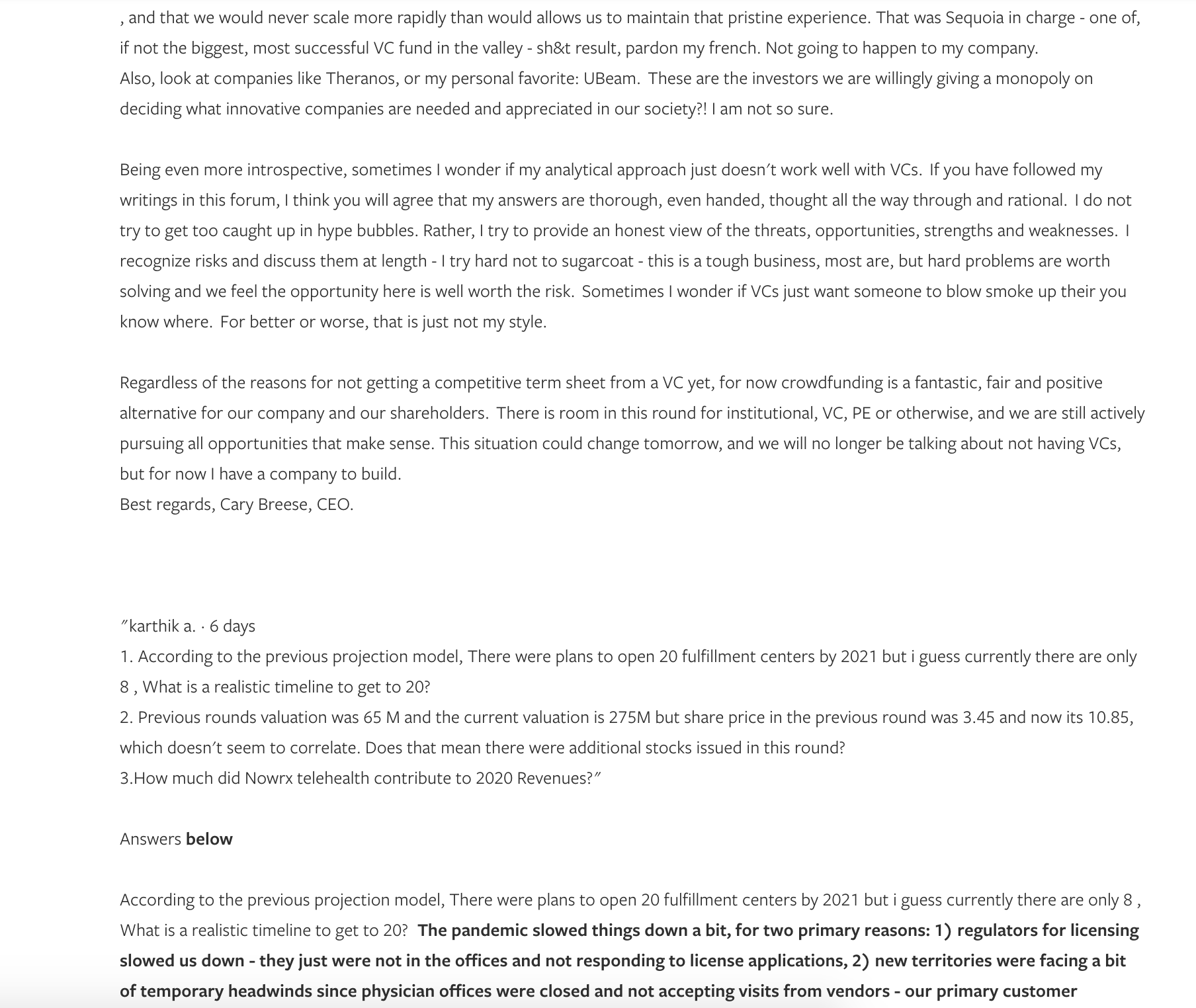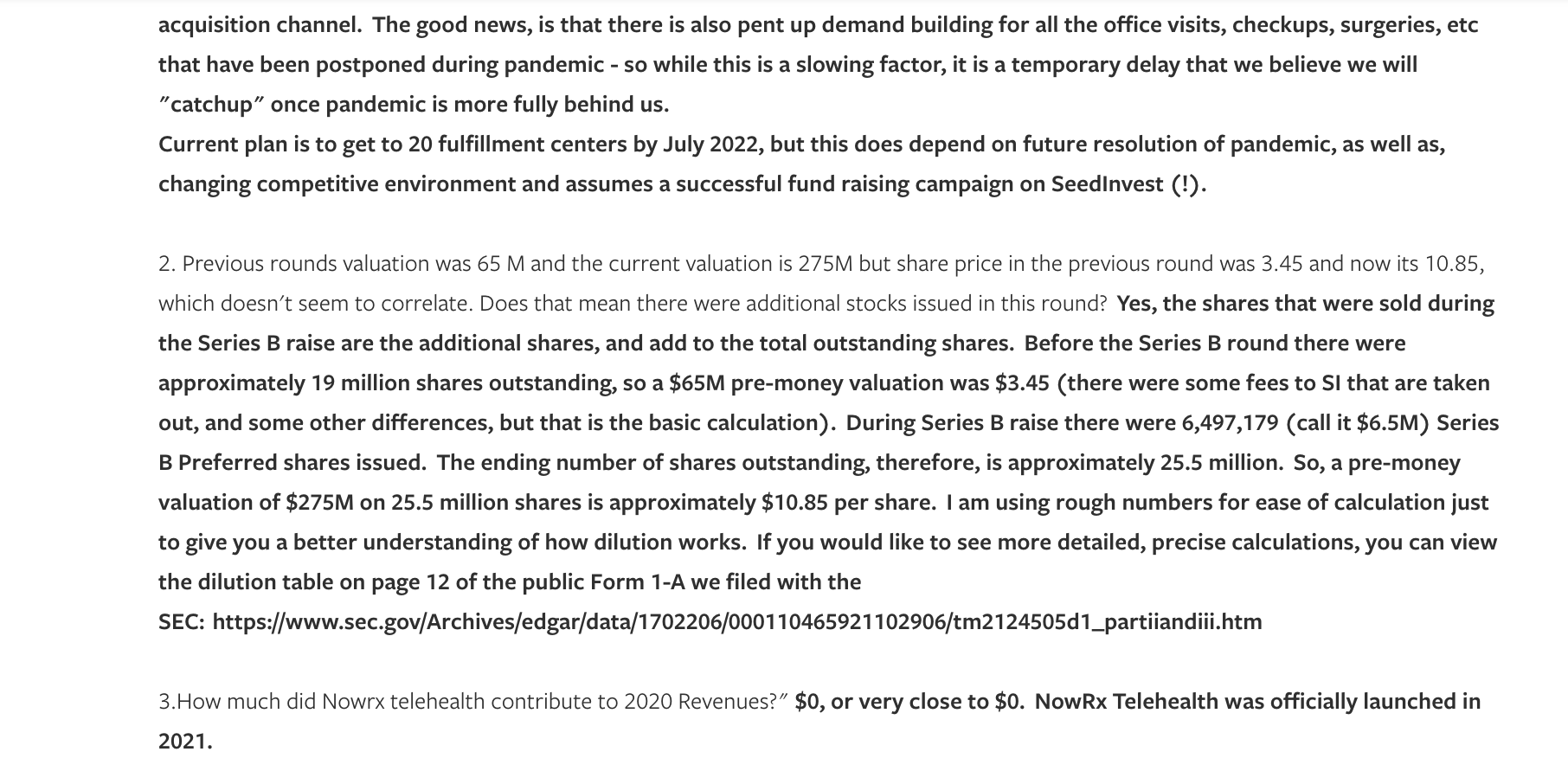 Review these deal memos every time the startup raises a new round
Test if original thesis still applies
Notice trends in how you think
---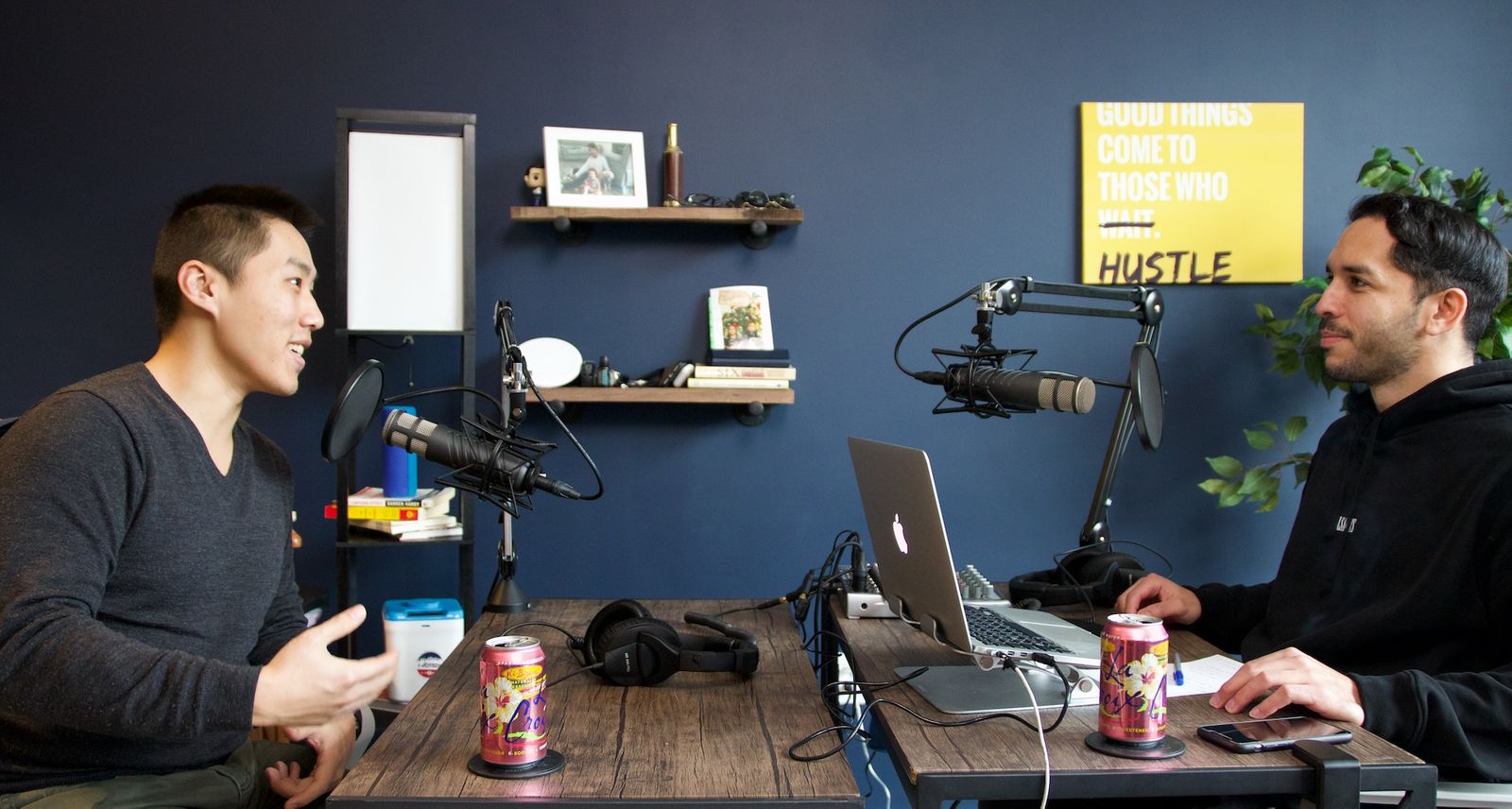 So, did I invest in the latest round?
Click here
to find out.
Other thoughts, questions, comments, or concerns? Write me at mail@muhanzhang.com and let me know.