StartupHunt is a play on ProductHunt, a company founded by Ryan Hoover and backed by Y-Combinator. ProductHunt is popular among the startup community as a way to launch products to a community of enthusiastic early adopters, and was sold to AngelList for $20m in Nov 2016. Instead of products, I'm riffing off the name to identify startups that my friends and peers are floating up to me. These companies are not raising capital, but serve a useful barometer to "see what the nerds are playing with." If you're seeing an upstart with no coverage making its way in your market landscape, send a hot tip to: mail@muhanzhang.com
DAOs (Crypto): Also known as decentralized autonomous organizations. Not strictly a startup but a competitor to VC where tons of people pool cryptos together and have automated investment decisions. Immediate takes are that this definitely has a place in the market, but that it won't be able to "win" the market because the act of investing is fundamentally an act of trust (I trust a founder's motivation to build a good business, I trust the financial statements demonstrating product traction, I trust the other investors analysis, etc.) More on these orgs here as well.
Nebula Genomics (Crypto & Biotech): Harvard backed genomics company that is creating a crypto-powered 23andMe competitor. The distinction is that the platform is built on crypto for trust (so the company never knows your data,) but then allows you to monetize your data by selling it in aggregate, anonymized, with other customers data.
Brace.AI (Real Estate Finance): B2B2C digital platform for servicing mortgages. Backed by investors including Point72 Ventures, Crosslink Capital, 8vc, Revolution's Rise of the Rest Seed Fund (does this mean that this company is in the Midwest?), Clocktower Venture Capital, 1984 Ventures, Tectonic Capital, Silicon Badia and Arab Angel Group, among others.
Roostify: Integrated digital lending platform connecting customers and lenders to accelerate the home loan experience. Helps organizations that do due diligence for mortgage seekers provide a sleeker digital experience to collect documents and verify a la Visor for millenials.
RealKey: Upstart, based out of SF, appears to be competitor to Roostify.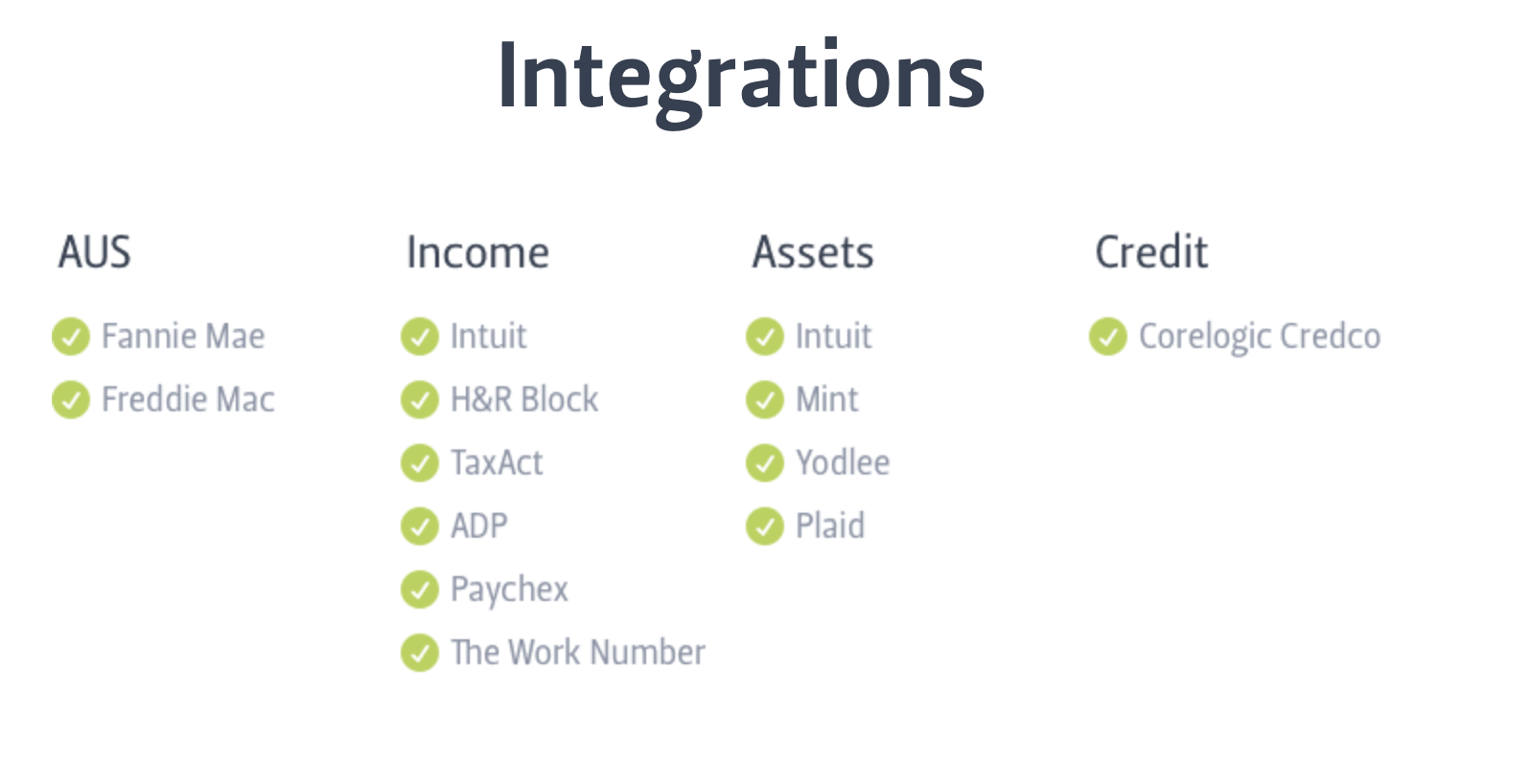 OpenAxis: Three co-founders are building a data sharing and visualization platform. A simple tool to graph, share, and collaborate with data. One of the founders is a former colleague of mine from the Yang2020 days. Will be tracking their updates eagerly.