Deal Abstract
Marketplace for sellers and buyers of real estate financial instruments. Has nearly $1 million in revenue as of 2019 and in a good position to grow. Valuation at $40mm means I'm auto-out of the deal, but not a bad growth investment for those who like real estate.
Shout out to reader and fellow investor Peter for forwarding me the deal!
---
Interested in startup investing? Subscribe to my premium newsletter, Startup Investing, to receive exclusively weekly content, tailored for the startup investor.
---
The 6 Calacanis Characteristics (91 161 18)
| | |
| --- | --- |
| Check | Yes/No |
| 1. A startup that is based in SV | Yes: San Francisco, CA |
| 2. Has at least 2 founders | No: One |
| 3. Has product in the market | Yes |
| 4. 6 months of continuous user growth or 6 months of revenue. | Yes: 2018 revenue was $126k, 2019 was $922k |
| 5. Notable investors? | Yes: Y-Combinator, Social Capital (and 2018 scandal,) and others. |
| 6. Post-funding, will have 18 months of runway | No: Burned $3mm in 2019, raised only $500k. |
The 7 Thiel Questions (ETMPDDS)
The Engineering question:

Good: this market exists and is indeed very fragmented.

The Timing question:

Good: managed marketplaces for the win.

The monopoly question:

Good: Look at that revenue. But I will say, regulatory may slow it down.

The people question:

Good: Team seems well positioned to execute. Interesting that founder found and sold RealtyShares. Not sure how the company was, but an exit's an exit.

The distribution question:

Good: Hobnobbing with finance bros.

The durability question:
*What is the hopeful secret?:

Not much secret, there's definitely a market for digitizing the purchase and selling of digital real estate financial instruments.
What has to go right for the startup to return money on investment:
Pretty certain this will return money on investment.
What the Risks Are
Capital Risk: Only raised $502k, which is two months of burn.
Muhan's Bonus Notes
I think this company will make money. But to put it into perspective, let's say you put $25k into financing this company. If you invested that same amount of capital in 10 companies at a $4 million valuation, you'd be potentially looking at tripling your money instead of 50%-75%.
Also happy bonus that Lesley Brice from Groundfloor gave them a positive review!
Financials (References)
Current Fundraised: $986k
Valuation: ~$40MM
Updates
New round at $55m on May 2021, with new financials.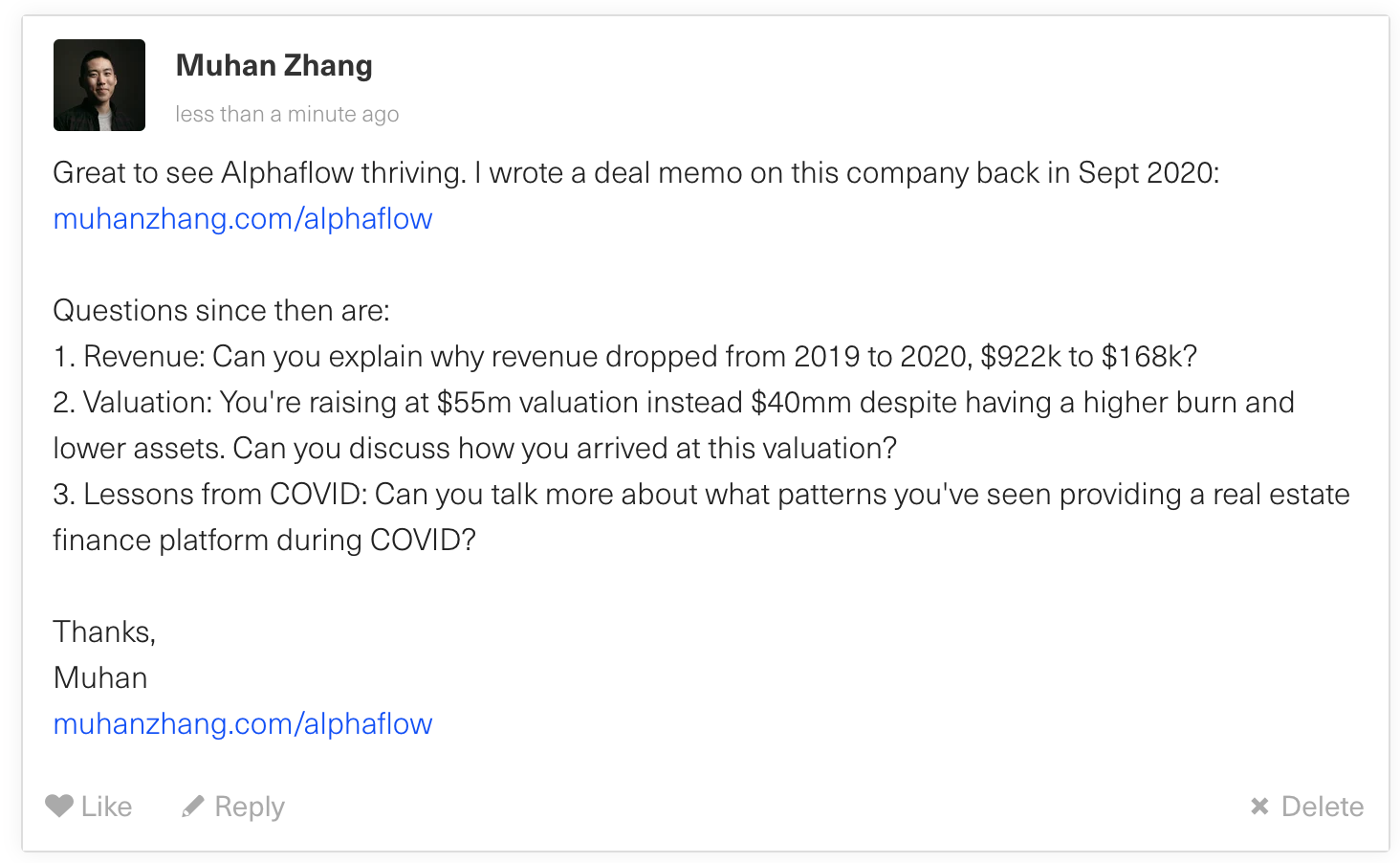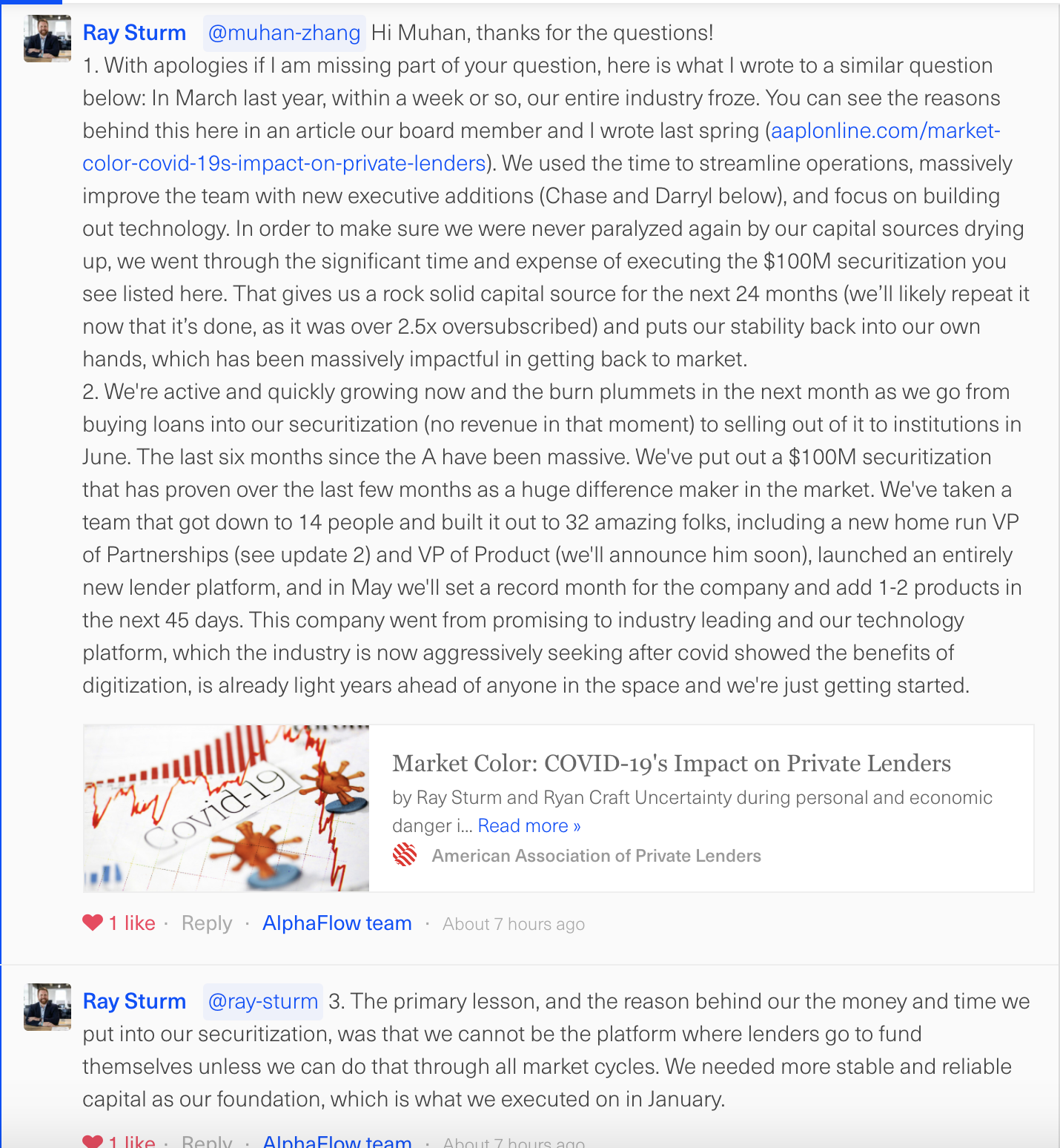 This is where I'll post updates about the company. This way all my notes from offering to post-offering updates will be on one page.
Review these deal memos every time the startup raises a new round
Test if original thesis still applies
Notice trends in how you think
---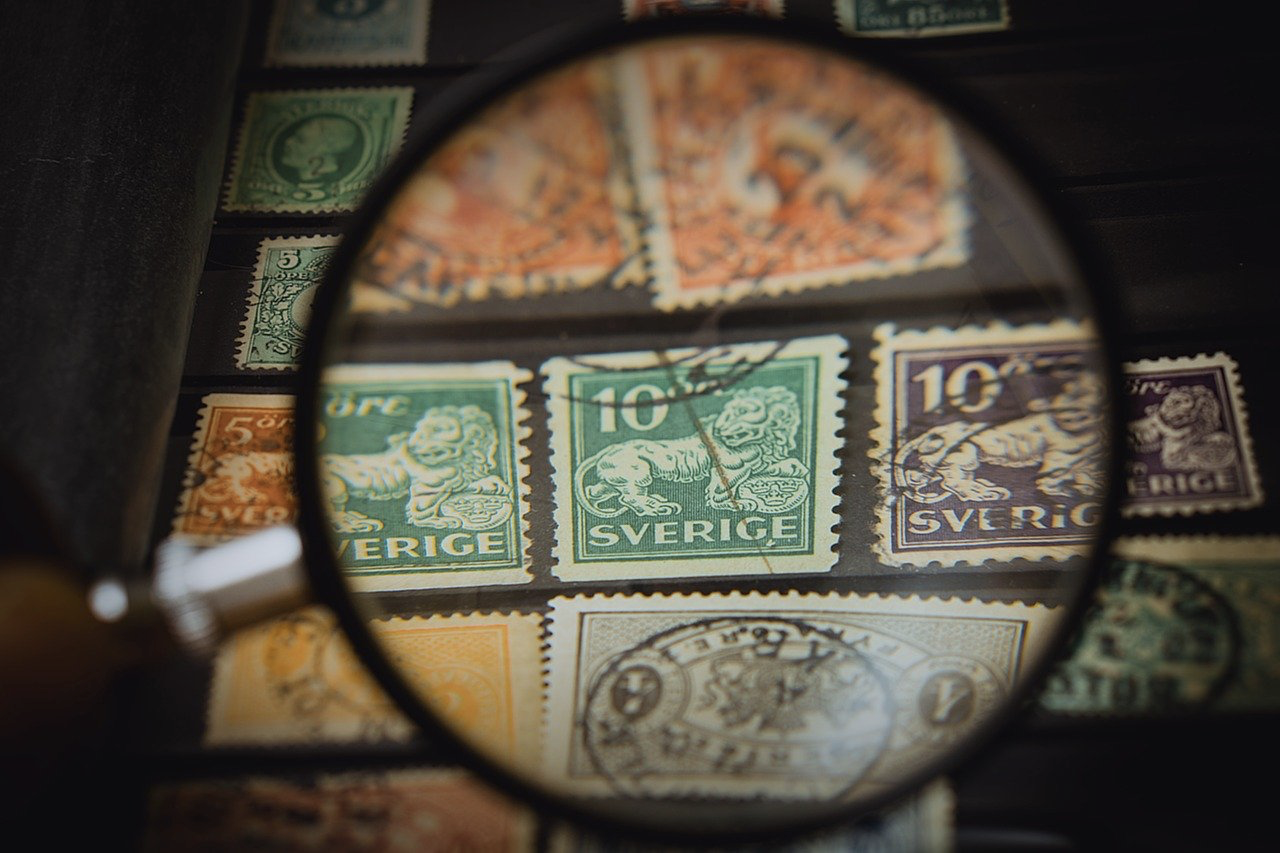 So, did I invest?
Click here
to find out.
Other thoughts, questions, comments, or concerns? Write me at mail@muhanzhang.com and let me know.