Deal Abstract
'Earth conscious investment Product that has traction, patents, healthy growth of revenue and profitable soon. Contracts with multiple outlets already in place. Can't find a reason not to invest.'
Financials (VRB)
|Question|Notes|
|---|---|---|
|1. Fundraising Target? |$1070000|
|2. Fundraised So Far?|$245906|
|3. Pre-Money Valuation?|$13000000|
|4. Previous Year's Annual Revenue |$6575838|
|5. Previous Year's Annual Burn |~$-430928|
The 6 Calacanis Characteristics ("Sow Passion, Not easy mediocrity", or S2 P6 N18)
| Criteria | Yes/No |
| --- | --- |
| 1. A startup that is based in SV? | False: Brooklyn, NY |
| 2. Has at least 2 founders? | False: Two |
| 3. Has product in the market? | True: |
| 4. 6 months of continuous user growth or 6 months of revenue? | True: 2018 rev was $2.8m and 2019 rev was $6.6m |
| 5. Notable investors? | False: The Seed and WeWork aren't that notable as venture investors. |
| 6. Post-funding, will have 18 months of runway? | False: At present would need ~$750k for 18 months and has only raised $200k. |
| Question | Score | Notes |
| --- | --- | --- |
| 1. Engineering? | 2 | Better than non-recyclables, but the folding aspect doesn't seem like a 10x improvement. |
| 2. Timing? | 2 | Good time to make eco-conscious cups, but not sure why a better timing wasn't either 5 years ago or 5 years from now. |
| 3. Monopoly? | 2 | Don't know anyone who has one, that said, good numbers. |
| 4. People? | 2 | Team seems to have some good D2C brands, but unsure what CEO's previous experience was. |
| 5. Distribution? | 2 | Good, e-commerce and teaming up with Starbucks and other partners. |
| 6. Durability? | 1 | This portion I'm the least certain about. Patents are nice, but is this really defensible? |
| 7. Secret? | 2 | Collapsible reusable thermos' and cups are an enormous untapped market that other cup/bottle makers haven't figured out yet as an enormous market. |
What has to go right for the startup to return money on investment:
1. Grow efficiently; 2. Continue to innovate on new high margin products; 3. Become a lifestyle brand that arbitrages a network of high expertise in plastic manufacturing to all forms of CPG
What the Risks Are
1. Market size and growth; 2. Cost and replicability of new product R&D; 3. Large incumbents catching on and becoming competitors if the market proved to be sizable enough.
Bonus Muhan's Notes
The folding function is indeed very cool! I wonder how it's washed?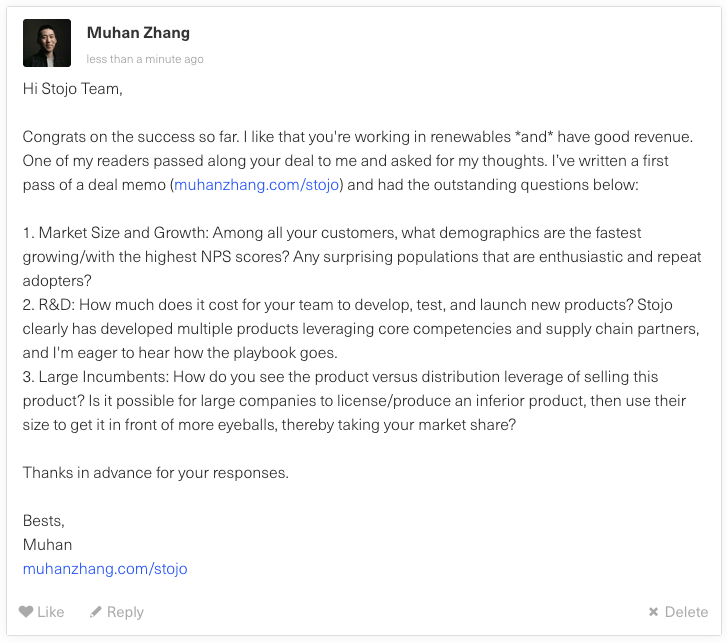 Updates
This is where I'll post updates about the company. This way all my notes from offering to post-offering updates will be on one page.
Review these deal memos every time the startup raises a new round
Test if original thesis still applies
Notice trends in how you think
---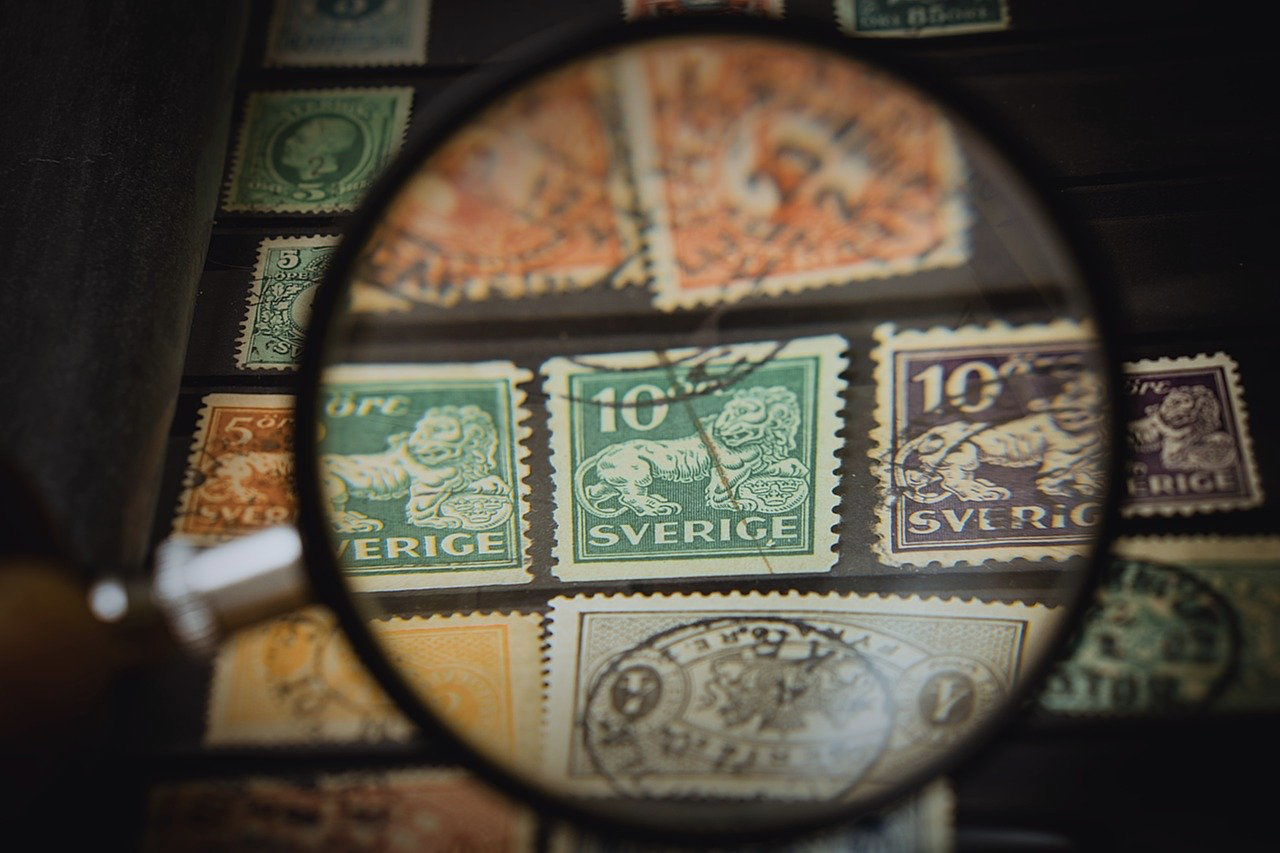 So, did I invest?
Click here
to find out.
Other thoughts, questions, comments, or concerns? Write me at mail@muhanzhang.com and let me know.