Deal Abstract
Two founders want to create a new mobility company for "fractional car ownership", sitting in the middle between carsharing (Zipcar, Geatround,) and car leasing (Enterprise, Turo, etc.) Good revenue growth but only has 100 subscribers at present. What happens when cars go autonomous?
Thank you to John for sending me the deal! Bonus, posting a video he sent me that was riveting to watch:
Financials (VRB)
|Question|Notes|
|---|---|---|
|1. Fundraising Target? |$25k-$1070k|
|2. Fundraised So Far?|$493k|
|3. Pre-Money Valuation?|$8m|
|4. Previous Year's Annual Revenue |$65k|
|5. Previous Year's Annual Burn |~$233k|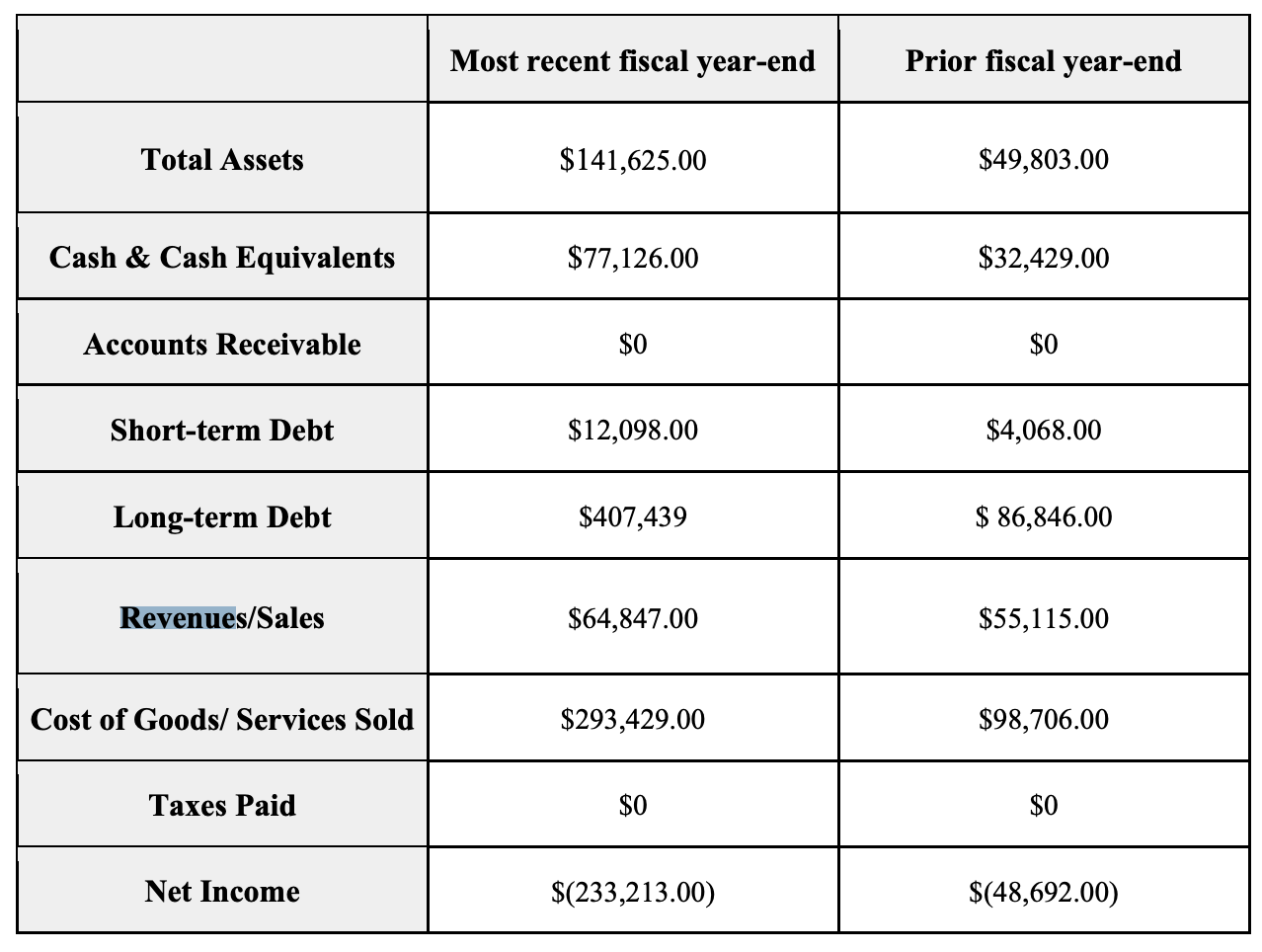 The 6 Calacanis Characteristics ("Sow Passion, Not easy mediocrity", or S2 P6 N18)
| Criteria | Yes/No |
| --- | --- |
| 1. A startup that is based in SV? | Yes: Oakland, CA |
| 2. Has at least 2 founders? | Yes |
| 3. Has product in the market? | Yes |
| 4. 6 months of continuous user growth or 6 months of revenue? | Yes: 2018 revenue to 2019 revenue increased from $55k to $65k. |
| 5. Notable investors? | No: Some debt plays with big motor companies, minor equity collaborations with BMW/Mini. |
| 6. Post-funding, will have 18 months of runway? | Yes: Has two years of runway funded presently, but also, ARR is apparently up. |
| Question | Score | Notes |
| --- | --- | --- |
| 1. Engineering? | 2 | Engineering here points to ease of booking a car and price, which is better than carshares but I would not say 10x better than carshares. |
| 2. Timing? | 2 | Good, demographics on side, but need to figure out if I think Carshare vs. Fractional is right timing. |
| 3. Monopoly? | 2 | I am not familiar with fractional market/nor a user so I will ask.? |
| 4. People? | 3 | Cofounders are spouses so both their eggs are in the same basket, CEO has been obsessed with vehicle sharing for 2 decades, need to ask how come previous ventures didn't take off. |
| 5. Distribution? | 3 | Good, built SMS first then going to tech app. |
| 6. Durability? | 1-2 | The wild card. I have no idea what will happen to fractional car ownership when autonomous vehicles go mainstream. Will they eliminate all car ownership, including fractional? Will people still be allowed to drive? Would Tesla/Google/Uber fleets allow you to "hold" on to the car for subscription costs? |
| 7. Secret? | 3 | There is going to be a transitional gap of fractional car ownership that autonomous fleets don't solve, and Upshift will fill that. |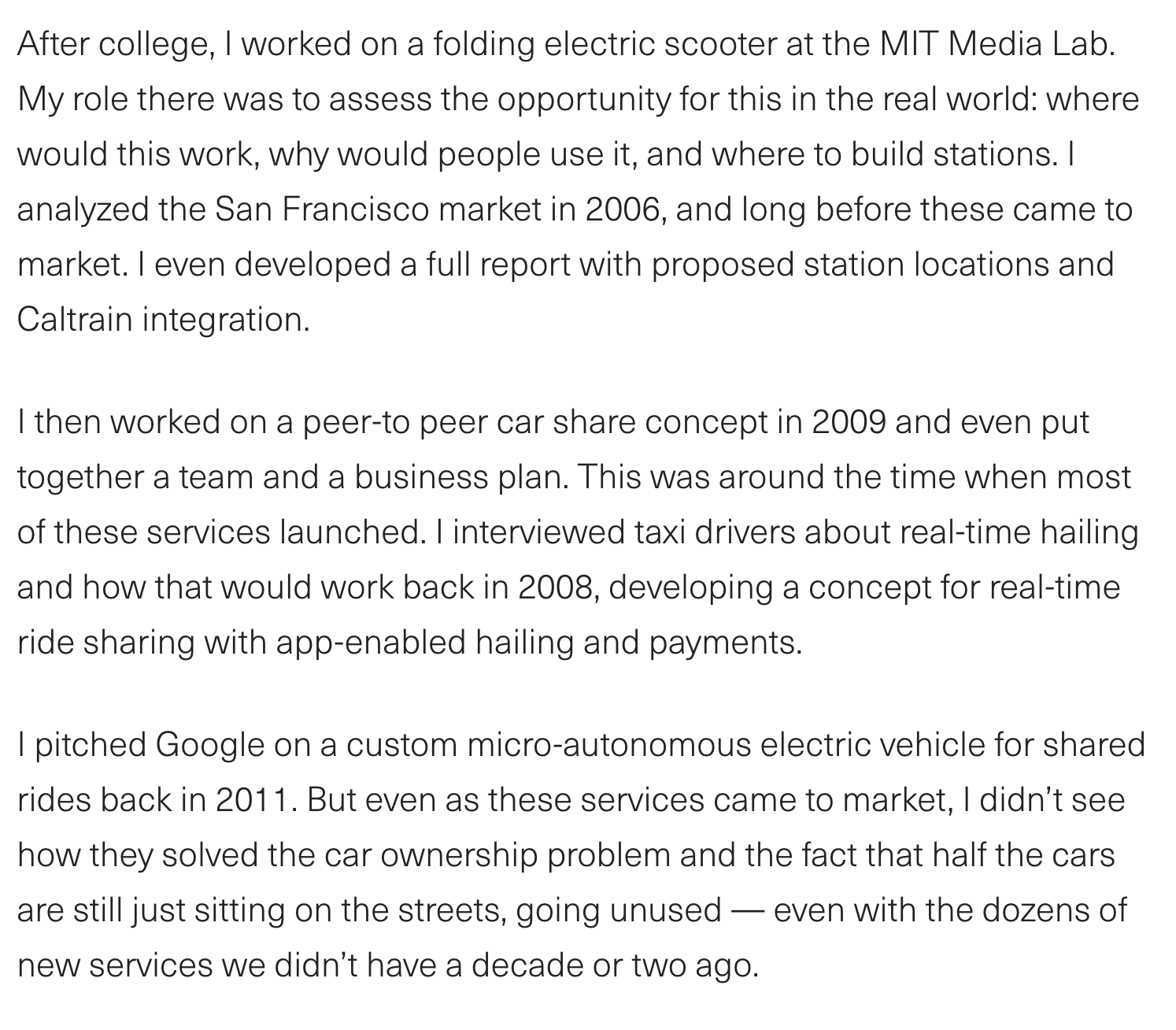 What has to go right for the startup to return money on investment:
Secret is Correct: The founding team has clearly thought a great deal about the future of mobility, but who will be right?
Unit Economics as Sustainable Competitive Advantage: Need to educate myself about why Zipcar can't just negotiate a few agreements and then role it out to all their subscribers (who probably want some form of fractional ownership)
Scale: 99 subscribers, 50 in waitlist, how large does the team have to go to become 1k subscribers, then 10k, subscribers? That would get to 2M in ARR then 20M in ARR.
What the Risks Are
Autonomous Vehicles: Recurring theme and addressed by the company itself, but the black swan that will inevitably have ripples.
Technology: This company is primarily a micro car leasing company, so it's fine that it doesn't have a CTO, but for everything from the Upshift app to collaboration with Ford to proprietary technology, I could see a need for more technical talent.
Operational Scale: Hiwasa on Operations and Goldman on fundraising, neither appears to have executive experience in a corporate environment (academia and non-profits from what I can infer.)
Outstanding Questions
What's gone on with demand during COVID?
2019 Q2, Q3 growth? Updated numbers?
What happens in the self-driving car economy?
Why can Zipcar not imitate this cost structure?
Updates
This is where I'll post updates about the company. This way all my notes from offering to post-offering updates will be on one page.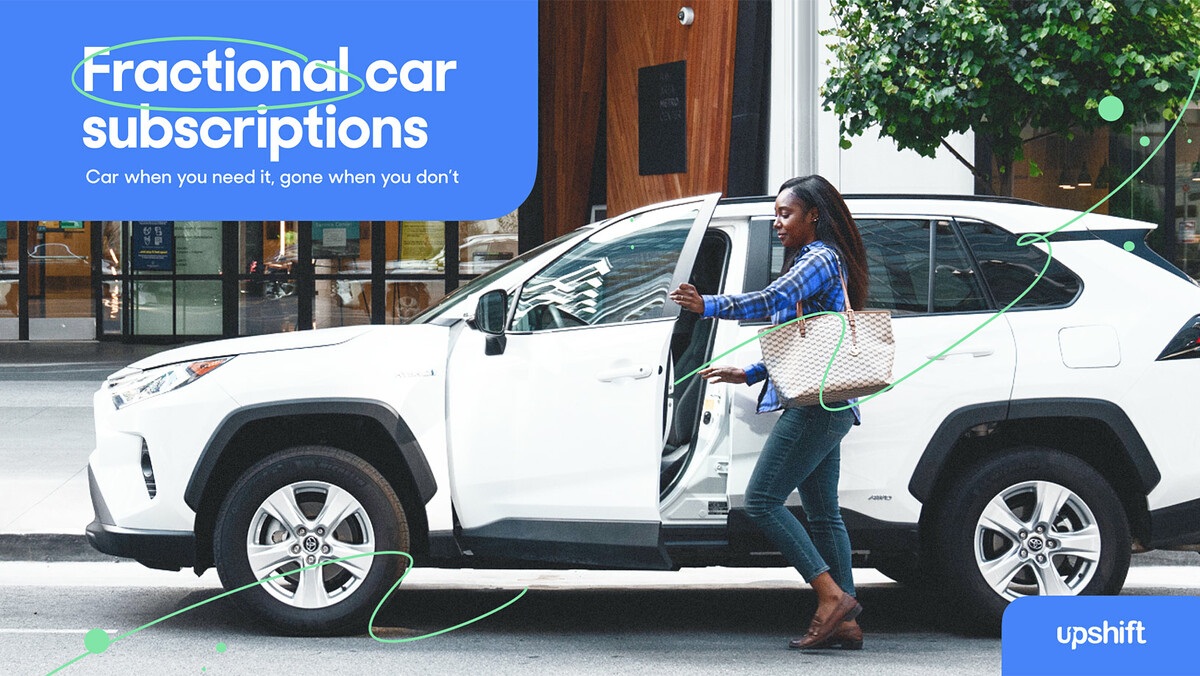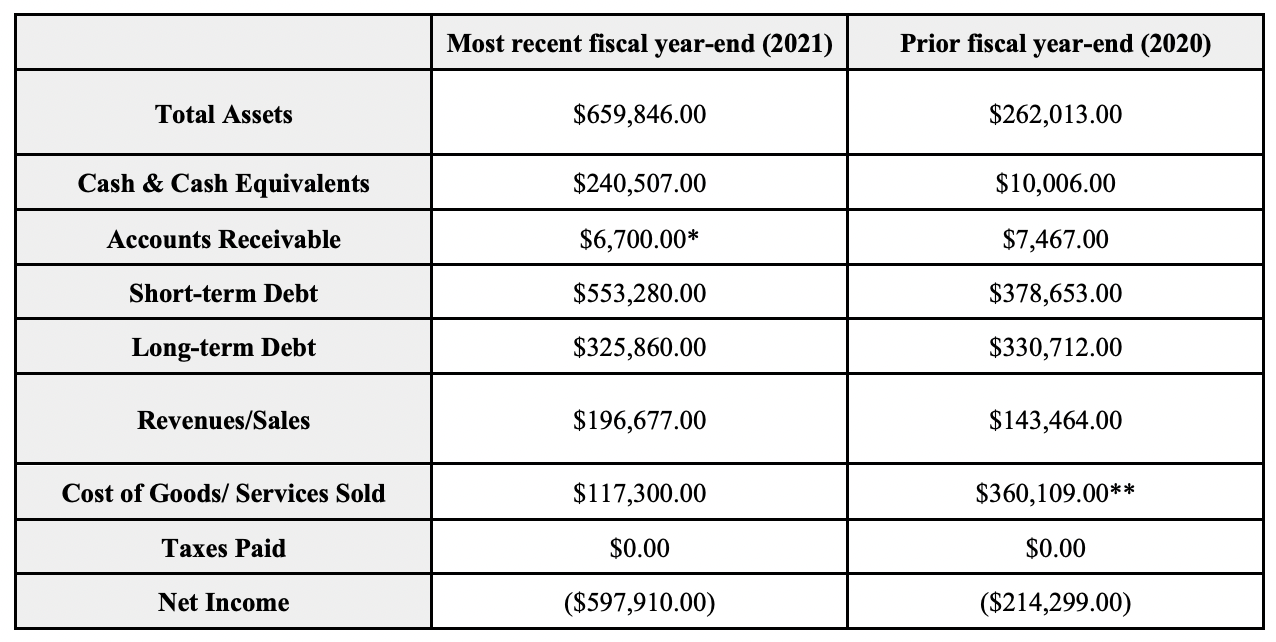 Review these deal memos every time the startup raises a new round
Test if original thesis still applies
Notice trends in how you think
---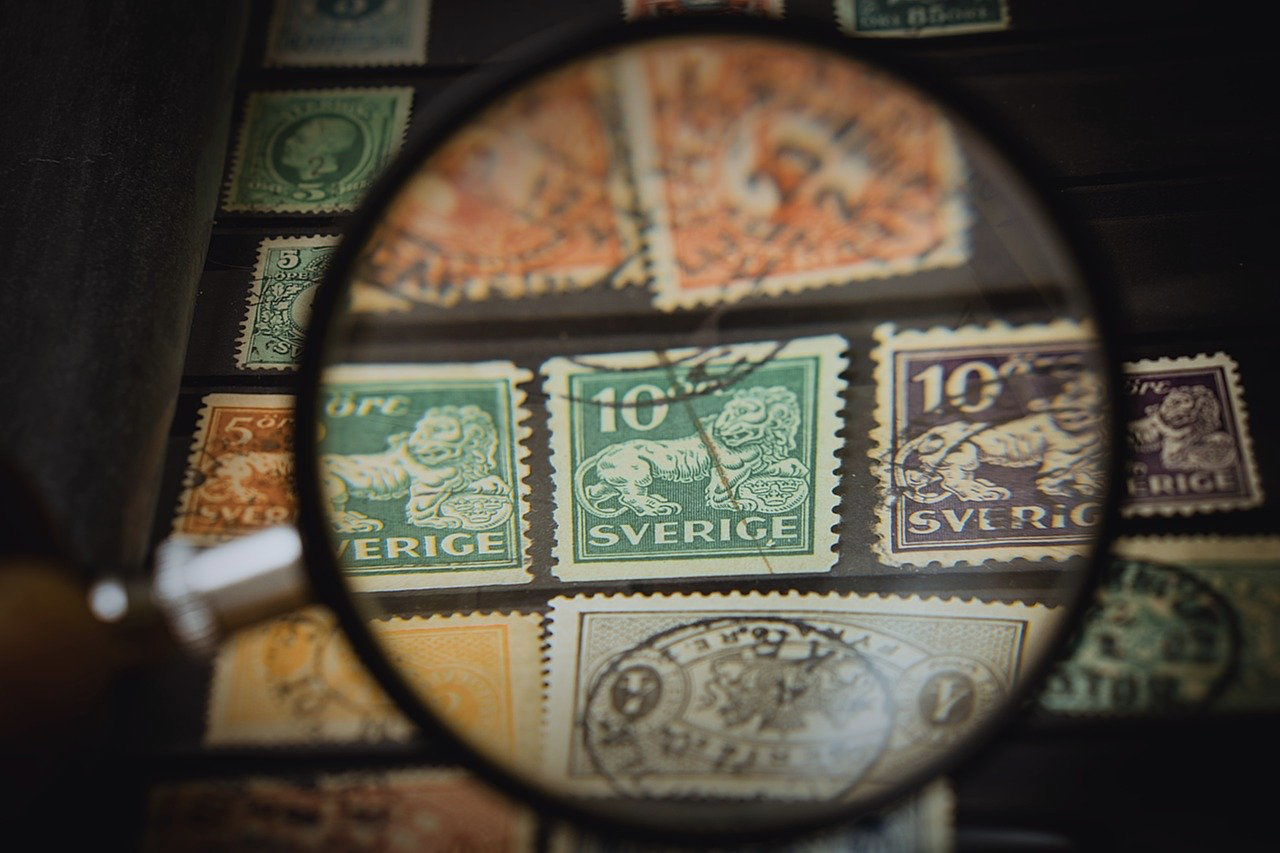 So, did I invest?
Click here
to find out.
Other thoughts, questions, comments, or concerns? Write me at mail@muhanzhang.com and let me know.